Wholesale exterior wood composite wall cladding

A.Photo Show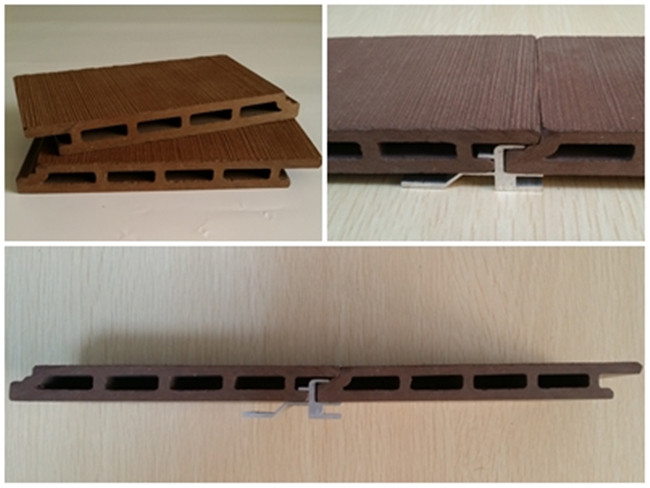 Item No. : 138H15
Length   : 2.2M/2.9M/3.6M...
Color    :cedar,copper brown, wood sandalwood, coffee, grey,
          dark grey, chocolate
Embossing: 1# ;2# ;6#
B. More Features
1. With wood scent, natural feel  
2.Durable, anti-impact, wear proof, with high density
3. High capacity of UV-resistance, and color stability
4. High resistant to moisture and termite
5. Easy to be installed and low labor cost
6. Required no painting, no glue, low maintenance
7. 100% recycled, environmental friendly
8. Barefoot friendly, anti-slip, no cracking
9. Weather resistant, suitable from-29°C to 51°C
C. Comparison with wood decking
| | | |
| --- | --- | --- |
|   | Wood decking | WPC decking |
| Maintenance | Requires regular coats of stain or sealant through out its life to remain protected from moisture and sunlight | Never needs to be painted, sanded, stained or sealed, will occasionally require cleaning |
| Weathering | Absorb moisture and it is susceptible to mold ,mildew and rot | The plastic adds resistance to moisture and rot, while mold inhabitors can prevent the growth of mold |
| Longevity | Because it's an organic material,it will eventually rot. | Can last 2-3 times longer than wood |
| Pests | Vulnerable to insects and termite manager | Highly resistant to insects and termites |
| Warping | Has high dimensional stability ,and is more rigid than plastic , but is prone to wrapping and splintering. | Has more dimensional stability than pure plastic ,but may deform under extreme heat .will not wrap, splinter  or check |
| Environmental Impact | Uses virgin natural resources, which requires the harvesting of lumber | Both the wood and the plastic in a composite deck can come from recycled content varies between manufactures |
| Cost | Costs less than composite initially ,but requires regular maintenance costs for the life of the deck | Costs more than wood initially, but makes up for it in saving from maintenance costs |
D.Installation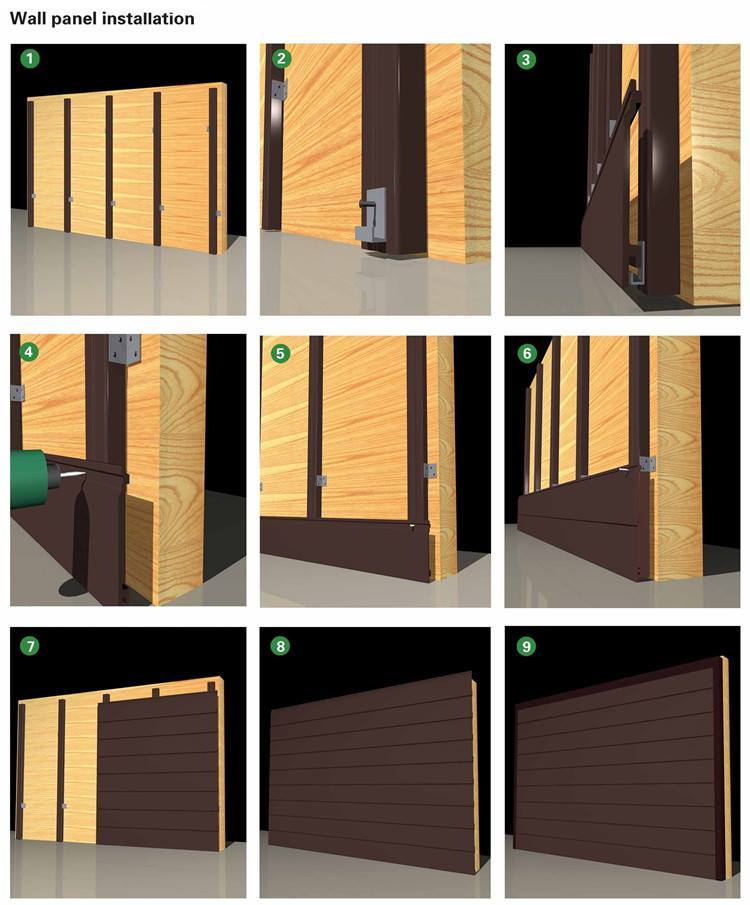 E. Certification

F. FAQ
1.- Resistance of fat spot ?
  -Yes
2.- Duration color?
In 3 months, products will fade a little, but after that color is stable.
3.- 100% Recyclable, how ?
The products could be broken into pieces by machine, then use as raw materials to produce new products.
4.- Can we reverse your decking?
Yes, two sides could be used as your choice.
5.- Chlorine resistance?
- Yes
6.- Do you have clip version to fix it?
- Yes